Regular price
Sale price
$1,199.00
Unit price
per
Sale
Sold out
This ring is a delicate yet striking piece of jewelry. The warm tones of the gold provide a perfect contrast to the crisp lines of the layered letters, making the ring a timeless classic. The initial "BM" adds a personal touch to the company, making it a meaningful and sentimental gift for anyone wanting a gift from bluemoon.
Approximate Measurements
0.06CTW
Length from the top: 0.43in
Length from the bottom: 0.19in
(Please note that the ring is currently only available in sizes 7, 8, 9 and 10. Should you require a different size, contact us and we shall make every effort to accommodate your request)
*All jewelry orders ship within 1-4 weeks 
Share
View full details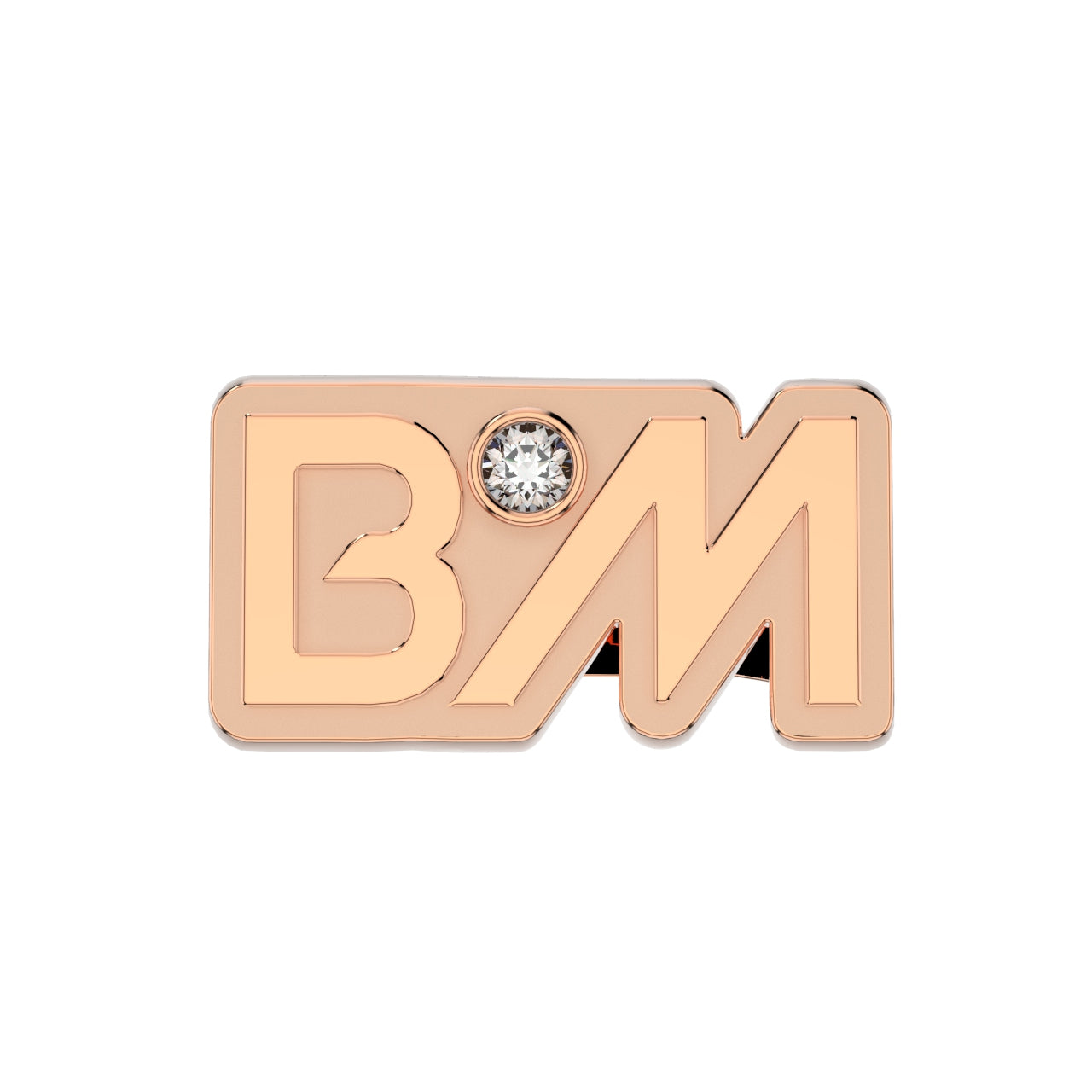 The Bluemoon Wave
The odyssey began with humble beginnings in pawn shops, eventually evolving into a thriving jewelry enterprise, lounge and numerous other ventures. Committed to leaving a lasting impact, the team mastered the jewelry trade and refined their abilities.
Subsequently, they established a lounge, a culinary space, and a clothing line, each embodying the essence and culture of their city.
Crafted With Meaningful Purpose
Our passion lies in our unwavering devotion to exceptional, innovative jewelry pieces that stand out from the crowd. Many of these creations utilize rare materials and precious metals, with a particular emphasis on the intricate artisanship involved in hand-finishing each piece.
By ensuring that our manufacturers hold proper accreditation, we can confidently guarantee both safety and ethical production.
Built Upon Family Bonds
Raised by a single mother in a financially challenged household in Los Angeles, CA, the six Jibawi brothers – Anas, Omar, Anwar, Wisam, Mohammed, and Malik – stood together.
Throughout their endeavors, the siblings maintained their solidarity, collaborating and supporting one another to ensure Bluemoon's prosperity.